— What —

Riripedia

is a collaborative project, a place for fans to share what they know and love, to work together to collect everything that is known about

Rihanna

.

— Who —

Riripedia

is a free

Rihanna

reference written collaboratively by its readers. The site is a wiki, meaning that anyone, including you, can edit any article by clicking on the "Edit this page" link that appears in every Riripedia article.

— WHY —

Wikipedia have an editorial metric used to determine topics meriting a dedicated encyclopedia article. This notability criteria limit the amount of Rihanna's related articles and thus led to a free alternative, Riripedia.

Diamonds
is a song recorded by Barbadian recording artist
Rihanna
for her upcoming seventh studio album
Unapologetic
(2012). The song was co-written by Sia Furler together with Benjamin "Benny Blanco" Levin and StarGate (Mikkel S. Eriksen, Tor Erik Hermansen), while the production was helmed by the latter two. The single made its premiere on September 26, 2012. Lyrically, "Diamonds" is more positive and represents a departure from the themes of "unhealthy relationship" that was notably present on some of Rihanna's previous singles.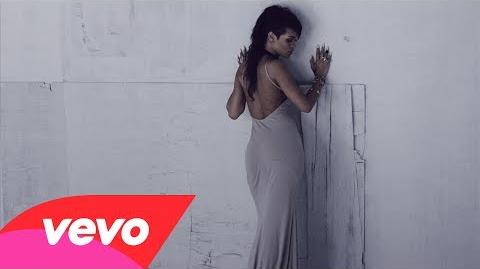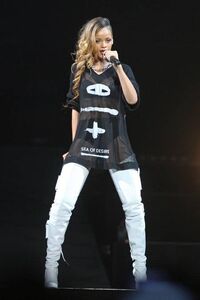 Rihanna performing live.


(Uploaded by Rihannalover101)
1

Quick Facts

2

Reason 1: It's Very Underrated

3

Reason 2: Queer Representation

4

Reason 3: The Music Video and Lyrics are Marvelous

5

Reason 4: Representative Storytelling

6

Reason 5: Rated R Deserves More Love
Te Amo was released in 2010. It's found on Rated R.
The song is about a failed relationship between Riha…
See more >
Community Staff: